Study Resources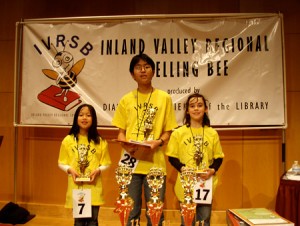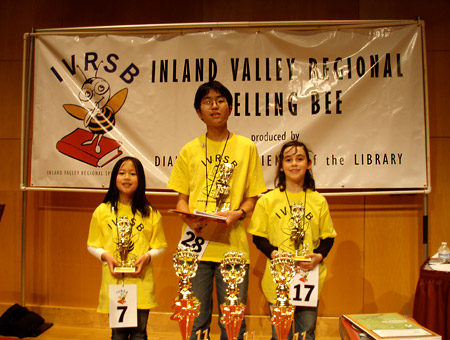 Spelling Bee resources for our competitors.
Each year there are millions of students that come together to compete in spelling competitions around the country. Some dread these annual school events and are relieved to drop out in the early rounds. Some, however, study for hours a day, hoping to take part in the glory of "Bee Week"—the National Spelling Bee finals in Washington, D.C.
Spelling contestants wanting to succeed in bees need to spend time preparing.  It is very useful to have help to prepare yourself – a "coach" to help you prepare.   Coaches may be a parent, sibling or a teacher who can give at least half an hour or more each day. Spellers should learn the rules of the spelling bee (look under FAQs on the website www.spellingbee.com ) and equip themselves with the necessary study tools, such as note books, index cards,  computer files of words, etc.
How do I study for a spelling bee?
1. Pick up a copy of, "Merriam-Webster's A Dictionary of Prefixes, Suffixes, and Combining Forms." Use this to learn how words are put together. This book can be found online or at a local bookstore, and is a 'must have' item. If you cannot find this book at a Library or a bookstore, try amazon.com, or other online bookseller.
2. Check out the official National Spelling Bee guide called, "Spell It!" Find it in online at www.MySpellIt.com
3. When your school enrolls to participate in the Scripps National Spelling Bee program, they will be able to access study word lists provided by Scripps. Study for your grade level, and all grade levels above.  Study words are available for grades 1–8.  Ask your teacher.
4. Also available through the Scripps website is the Consolidated Word List link.  It is a compilation of spelling words dated back to 1950. The words are categorized between words based upon frequency of use in spelling bee competitions.  Please note it is a very large PDF document (over 700 pages).
5. Look for more word list resources at libraries or bookstores that carry study material for standardized tests (i.e. ACT or SAT) They have verbal sections dedicated to vocabulary words.  Also look on line for spelling study lists, as well as tips and hints for spelling.
6. Pick between 50 and 100 words that should be studied on a weekly basis. Write down the difficult words many times and learn how to incorporate some of those words in normal conversation.  Put these words on flash cards, so you can get quizzed on how to spell them.   Ask your coach or a friend to help test you on what you've learned.
7. Practice spelling the words out loud and then time yourself. In our competitions, a person is given less than 2 minutes to spell the word.
8. Pick up the book "How to Spell Like a Champ"  by Barrie Trinkle, Carolyn Anderson, and Paige Kimble.  Look for other books about spelling and/or etymology at your local library.
9. Read more: Spelling Buzz: —
The Scripps National Spelling Bee
Be sure to follow the links on this site – interactive spelling bee, quiz, frequently misspelled words, tongue twisters, and especially the 'rules of spelling."
10. Check out the Scripps National Spelling Bee website.  www.spellingbee.com   Look under the "teachers tab" and find "student resources".   Check out the "Student and Parent tab", and look at the "study tips"  especially the Merriam Webster web site "Word Central."
11. Use your dictionary for reference, or use websites like VisuWords.com to look up new words, and find out all kinds of facts about any given word. Try it, you will be amazed..
12. The website MySpellit.com  is an excellent place to learn the word history and etymology of words. (more about 'etymology' below)
Finally, READ! – everything you can find that interests you.  I promise if you read enough, you will find an amazing number of new words that will help you understand the world.
Quick Tips
January is the peak season for school spelling bees. For maximum spelling bee success, spellers need access to different study resources for different levels of competition. See Below:
Good luck, and good spelling.
Students who are preparing for classroom, grade level, or school-wide bees should study the 450-word School Spelling Bee Study List.
Teachers at enrolled schools may access these study lists by logging into spellingbee.com and clicking the Student Materials option from the left-side menu.
When students have mastered the words in Spell It, they may expand their spelling skill set by playing the fun word games at Merriam-Webster's Word Central.
Students who are preparing for a district, county, city, regional or state spelling bee should ensure they know all 450 words on our School Spelling Bee List and study the words in the Spell It!
You should know that at all levels of spelling bee competition, the objective of the bee is to eliminate participants, until the competition ends up with one speller.   You can expect the words to begin as easy to spell, and become progressively more difficult.  For example at a Scripps sponsored school district-level bee, the first words will be from your assigned class word lists.  The next set of words will be from the words found in "Spellit."  Then the words will come from the Dictionary – not from any of your study lists.  As the level of competition increases, (from classroom, to school, to district, to Regionals, and finally to the National Bee)  The words become more difficult.  Again, the objective of the bee is to eliminate spellers.

In addition to the above, competitors at this level should have a basic understanding of etymology.
What is etymology?
Etymology is the study of the history of words, their origins, and how their form and meaning have changed over time. By an extension, the term "etymology (of a word)" means the origin of a particular word.
Etymology is a part of the study of 'Linguistics', which is the study of the nature and structure of human speech.   The etymology or "language of origin" of words reveals unique characteristics, which help define how different sounds and words are spelled in English.
Words used in the English language, for the most part, have originated or evolved from other languages.  Understanding the language from which a word came gives many clues about how it is spelled.   For example – If you were asked to spell the word that is the thing you use to shoot an arrow, you would spell the word "B-O-W",  but what letters would you use if asked to spell the first half of the phrase "beau geste".   (Beau geste is a term used in English to describe a grand gesture.)   It originally came from a Latin word, then through the French language, and now is a word used in English.
A basic understanding of etymology allows you to begin studying the rules of spelling for different languages of origin.  Search the Internet for rules on spelling words that originate from various languages,  and look in the library for books about rules for spelling, as well as basic etymology.
Focus your study on word lists from Scripps, the word lists found in the booklet Spell It, (look in www.myspellit.com), and supplemental word lists from the internet.


If you have qualified to compete in the Scripps National Spelling Bee or a similar competition, preparation is critical. Competing at these levels requires serious effort and intelligent study.
First and foremost you should be highly familiar with spelling rules, and have a good knowledge of those words that are exceptions to those rules.
Search the Internet for articles and websites that have rules for spelling along with study lists and quizzes.
Review and study word lists found at Spellingbee.com, and other internet locations
Search for word games and quizzes
Above all – READ.
Finally consider commercial spelling bee preparation services.   Search the internet for 'spelling bee preparation services'.